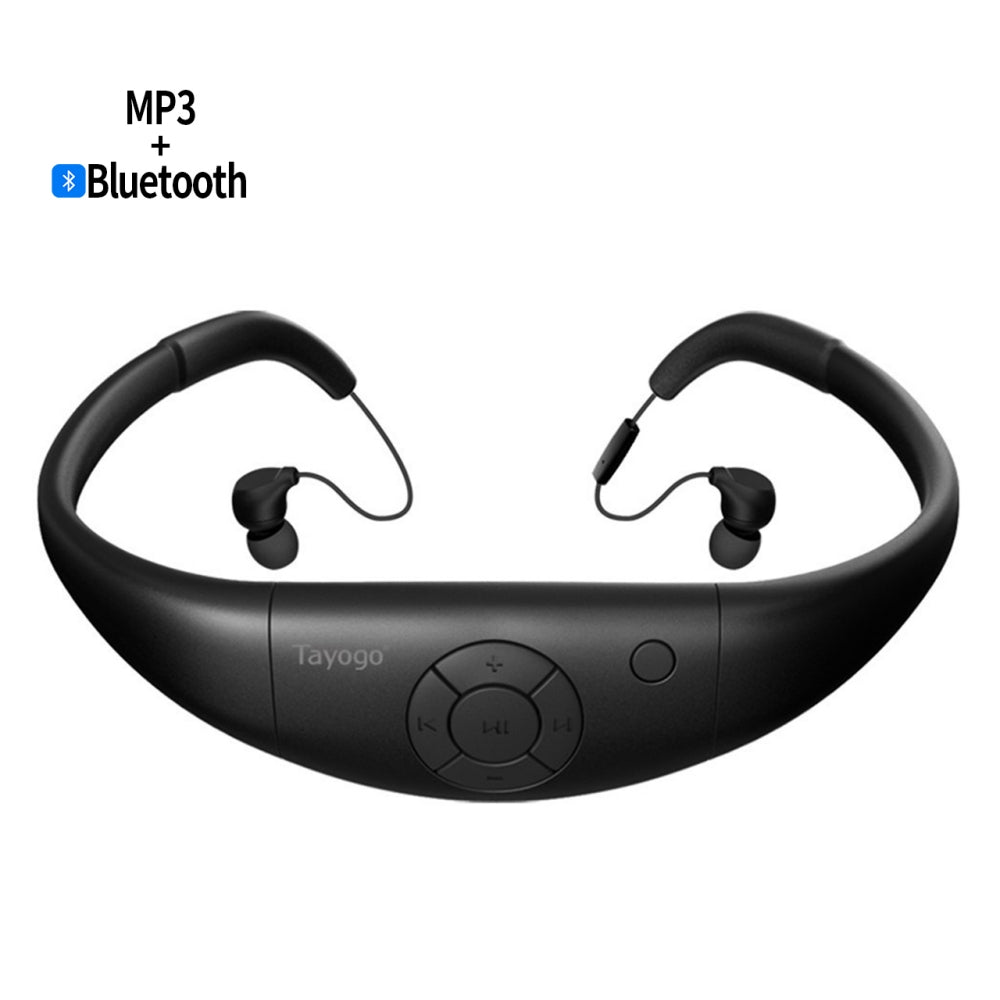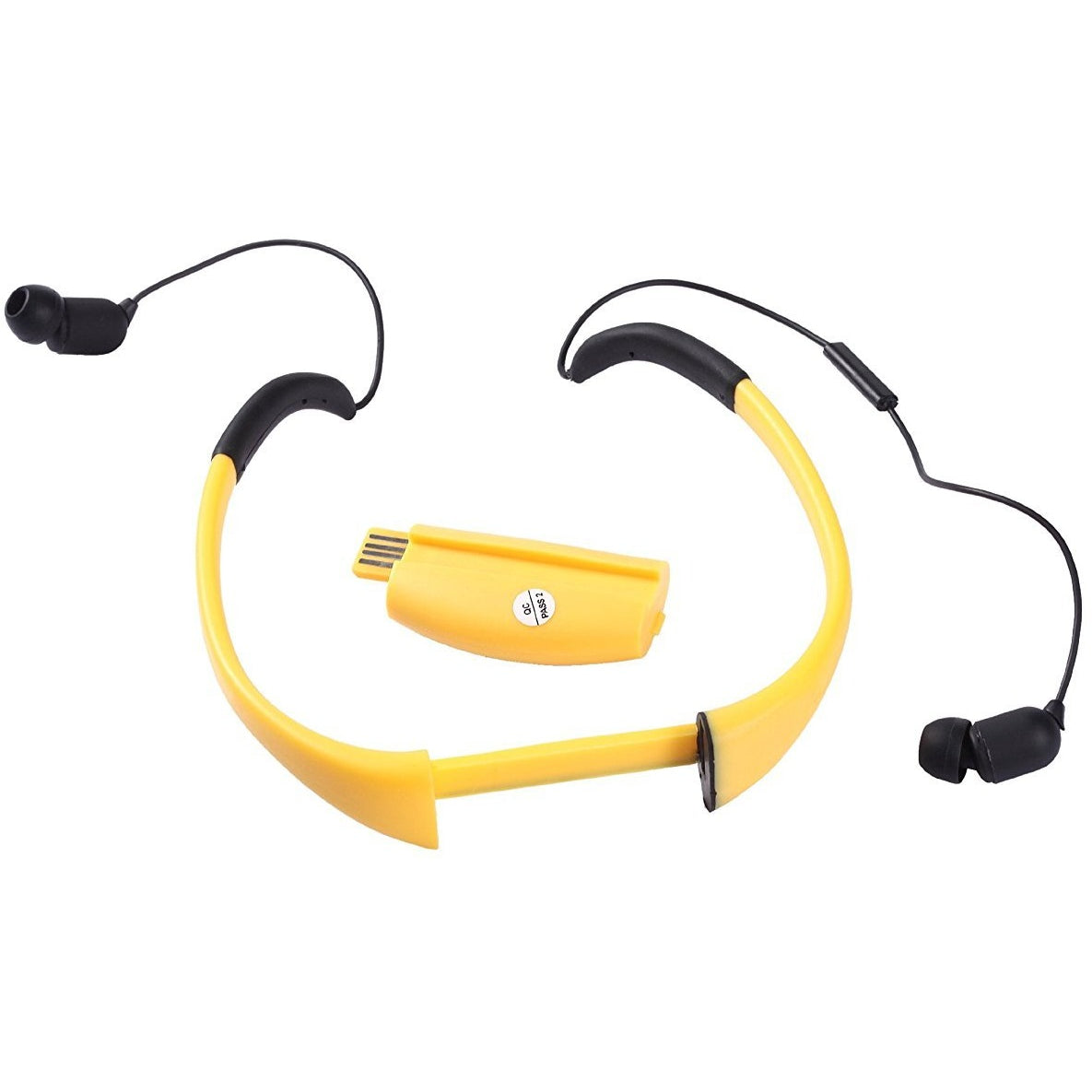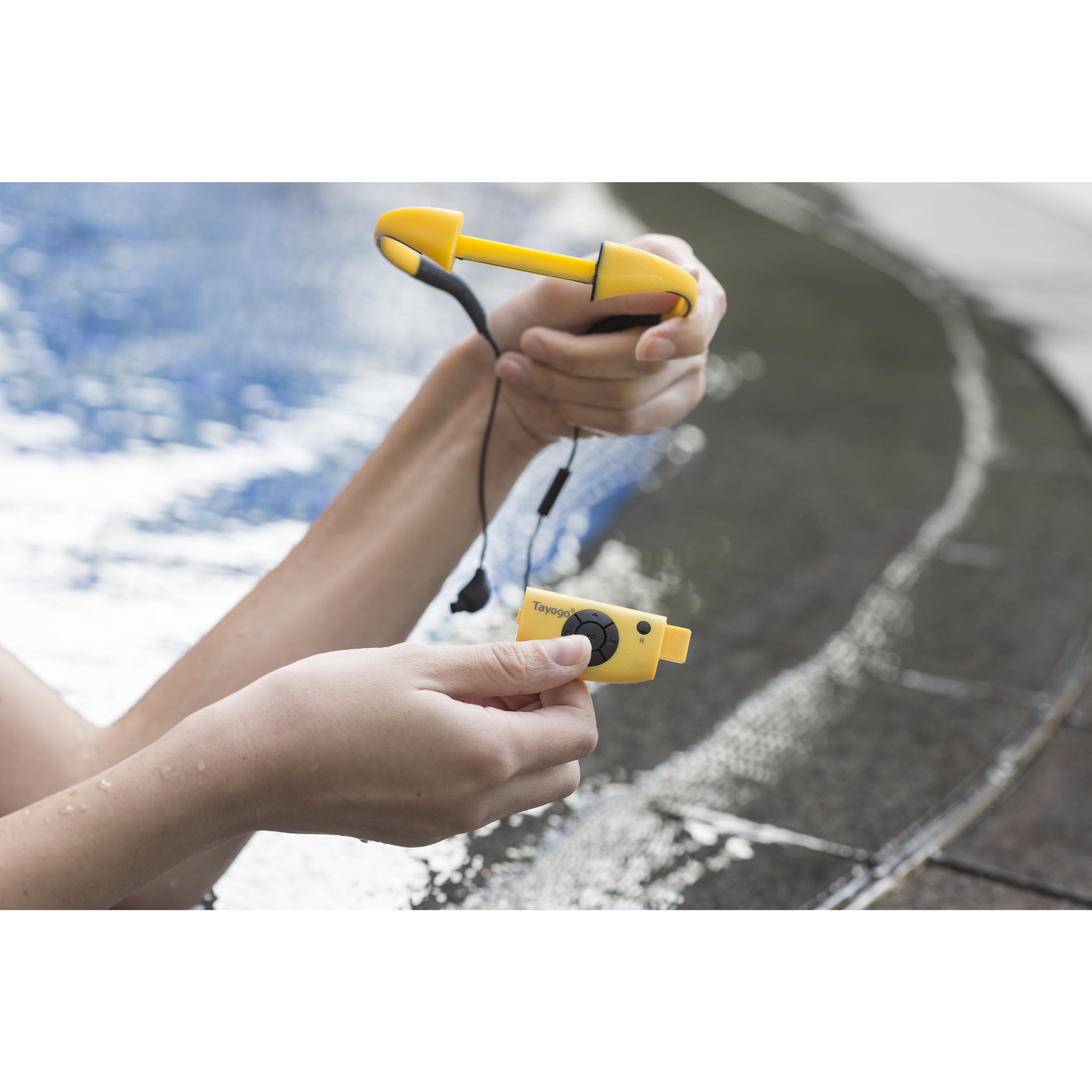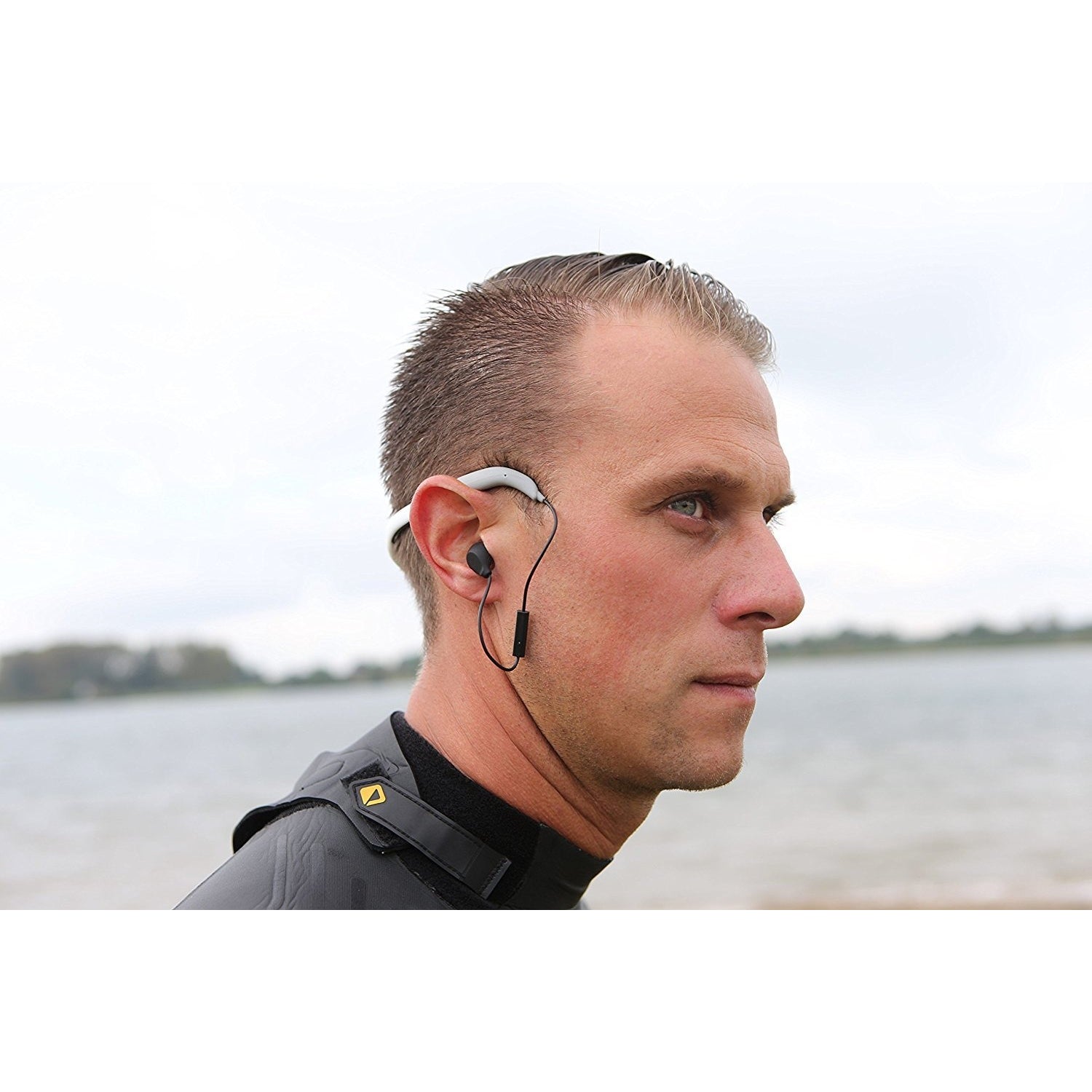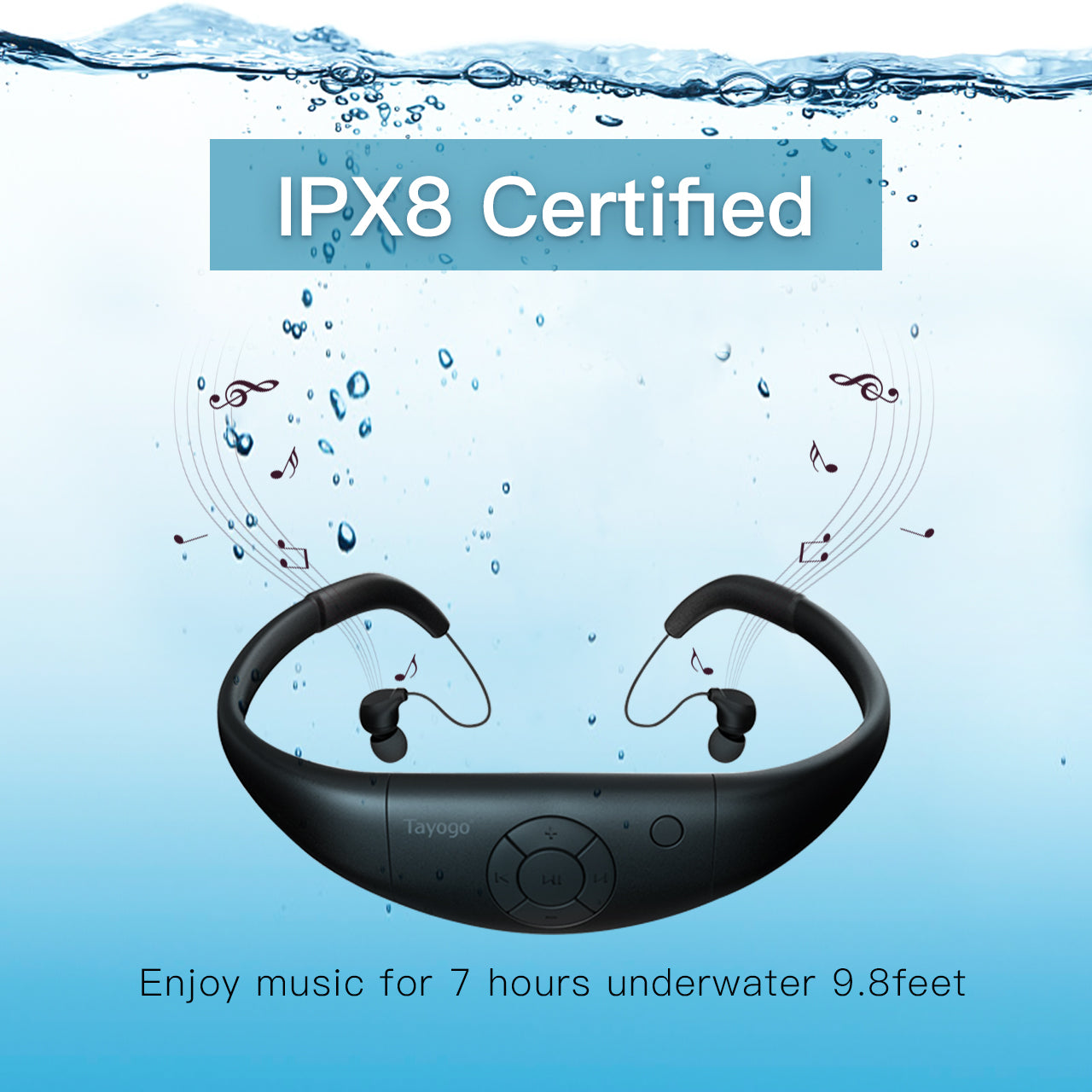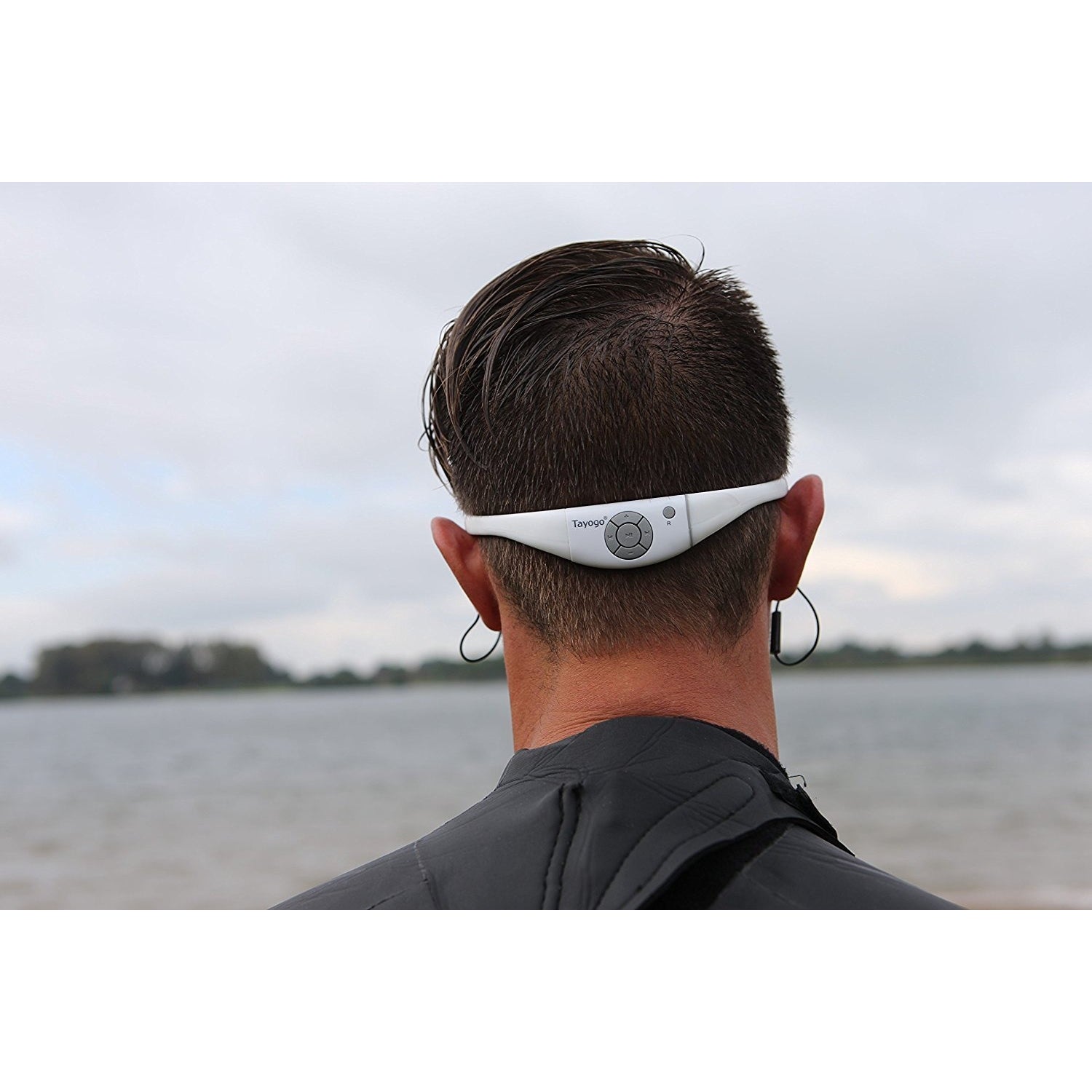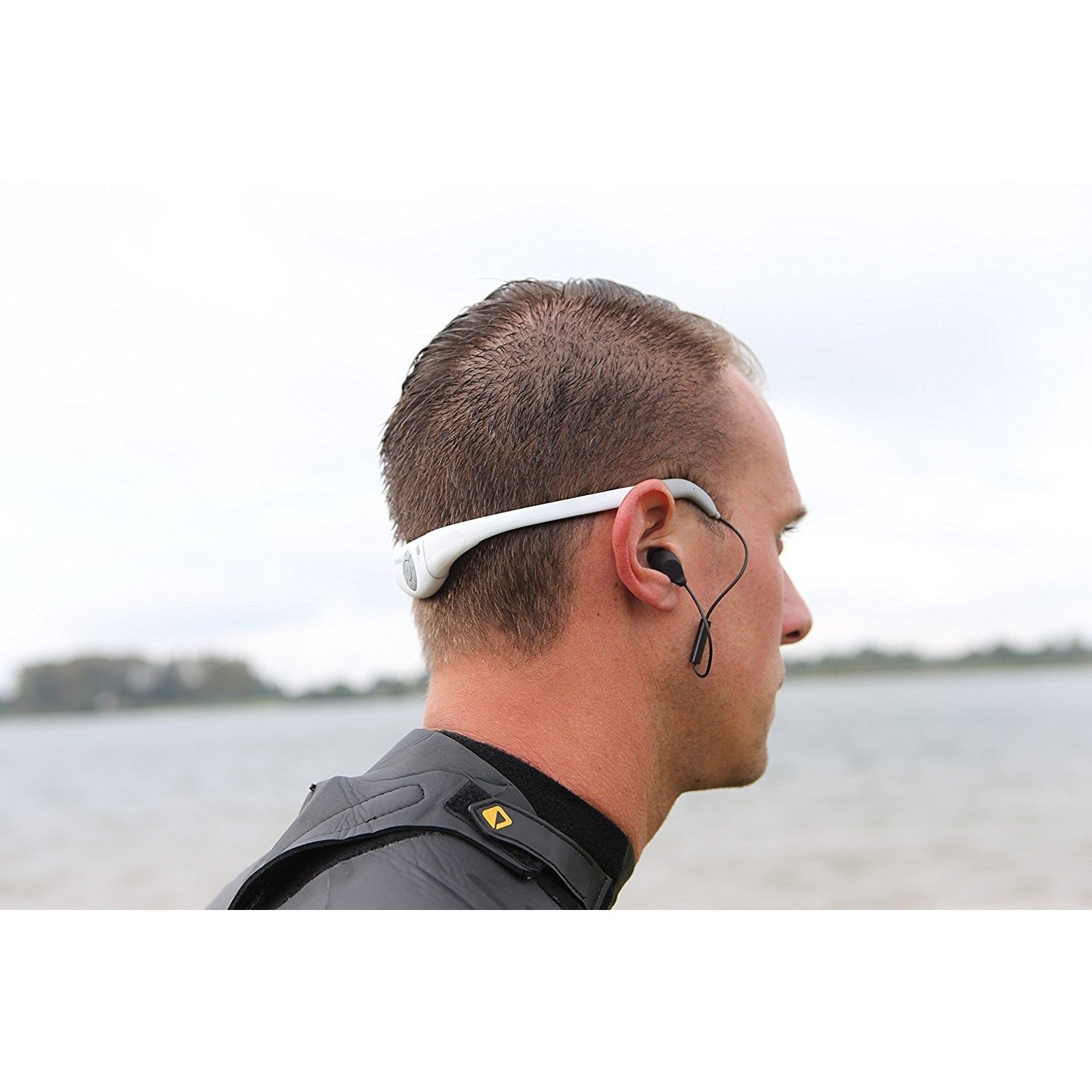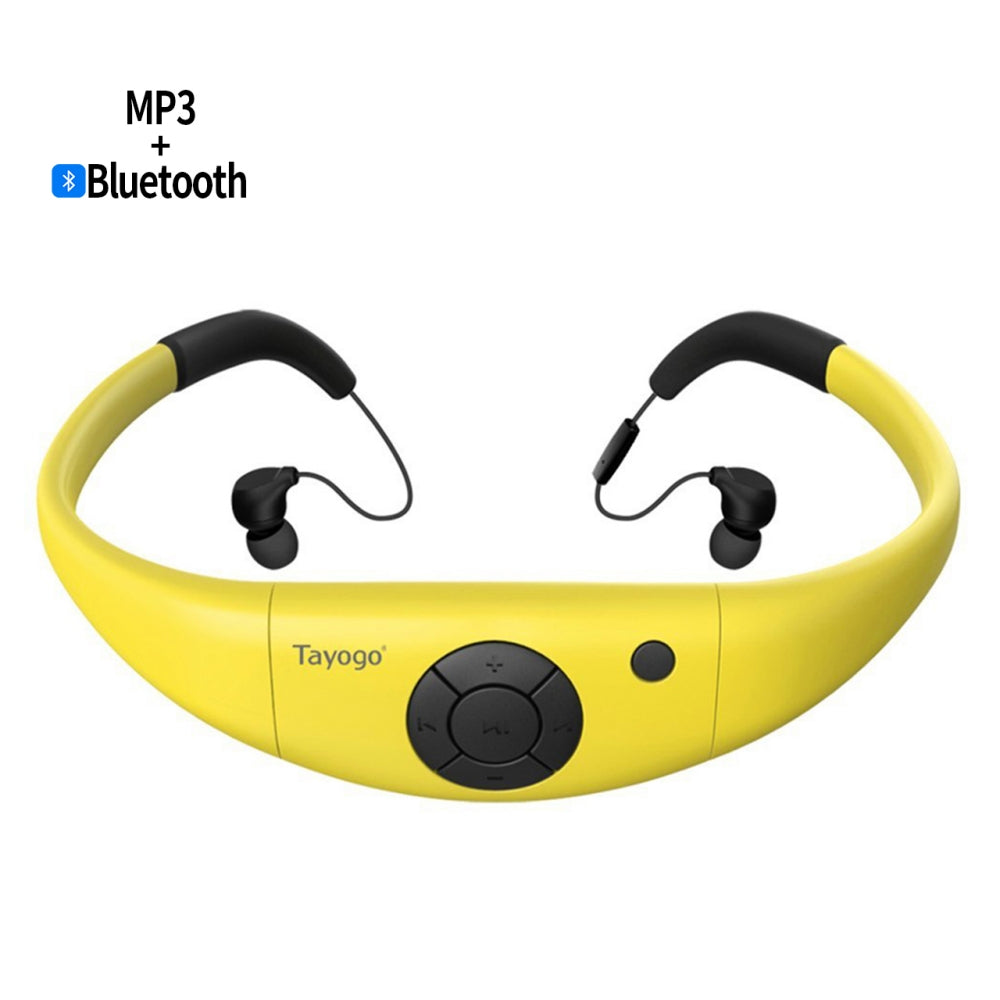 Upgraded Waterproof Swim Mp3 Player with 8GB memory and Bluetooth , FM radio-W12
---


Tayogo Upgraded Waterproof Mp3 Player & Bluetooth Headset & FM All In One with App for swimming, hiking, surfing
Built-in 8GB Memory - Up to 2000 songs can be downloaded, support many formats audio formats, won't boring anymore when swimming, surfing or diving, enjoy music anytime and anywhere.
Tayogo Waterproof Bluetooth 2-in-1 Headset lets you play music and answer calls - wirelessly!
The water-resistant and splash-proof construction is perfect for any active sport indoors or out, this is waterproof IPX8.
Go biking in the rain or jump in the pool, all while enjoying your favorite songs!
Built-in Bluetooth allows you to instantly stream music from your Smart Phone, MP3 player, tablet, or other Bluetooth-enabled devices.
The Active Sports Headset is easy to use and allows you to jump from listening to music to answering calls quickly and easily.
The Headset is easily recharged by removing the touch button control pad from the headset and plugging it into a USB port like the one found on your Mac or PC. Charge it up and go with the Tayogo 2-in-1 Waterproof Headset.
Features:
Material: Silicone Coated
Support Format: MP3, WMA, OGG, APE, FLAC, WAV (Note: It does not support MP4 format)
Waterproof: IPX8 (underwater up to 3M/10 feet)
Play Mode: Sequential, Shuffle(Default Mode)
(please set its play mode according to user manual)
Memory: Internal 8GB(up to 2000 songs)
USB Interface: USB 2.0
Bluetooth version: 4.2
Charging: 5V 1A
Charge Time: 1.5 - 2 hours
Audio Time: 4 - 7 hours(varies with different playing mode)
 Sweat or swim as much as you want
This is totally waterproof. So you can use it even if you sweat a lot or Swimming, Surfing, etc.


Please be noted: Water will block Bluetooth Signal and you need to keep the main player above water for swimming laps.

Or you can buy an extra MP3 USB main player and you can have it swimming underwater.
The Microphone is waterproof too

When you go to the beach or surfing, you can talk to this waterproof Microphone.
Easy usage with USB plug inside
Innovative construction makes it easy to wear and comfortable to wear the headphone in ears.
Built-in USB plug, you can take out to charge
Waterproof headset speaker with stereo sound effects.
Supports Several Popular Audio Formats
Now you can enjoy audio from almost any source, because this digital music player is compatible with many popular audio formats, including MP3, WMA, WAV, FLAC. APE, OGG  files compatibility, the player allows you to load songs from your iTunes library but please be sure the original formats you downloaded would be supported, it won't work if it is converted a file.
 Package Listing Including:
- 1 x Tayogo waterproof mp3 with microphone headset
- 3 x pairs of earbuds in small, medium, large for land using
- 1 x USB cable
- 1 x User Manual