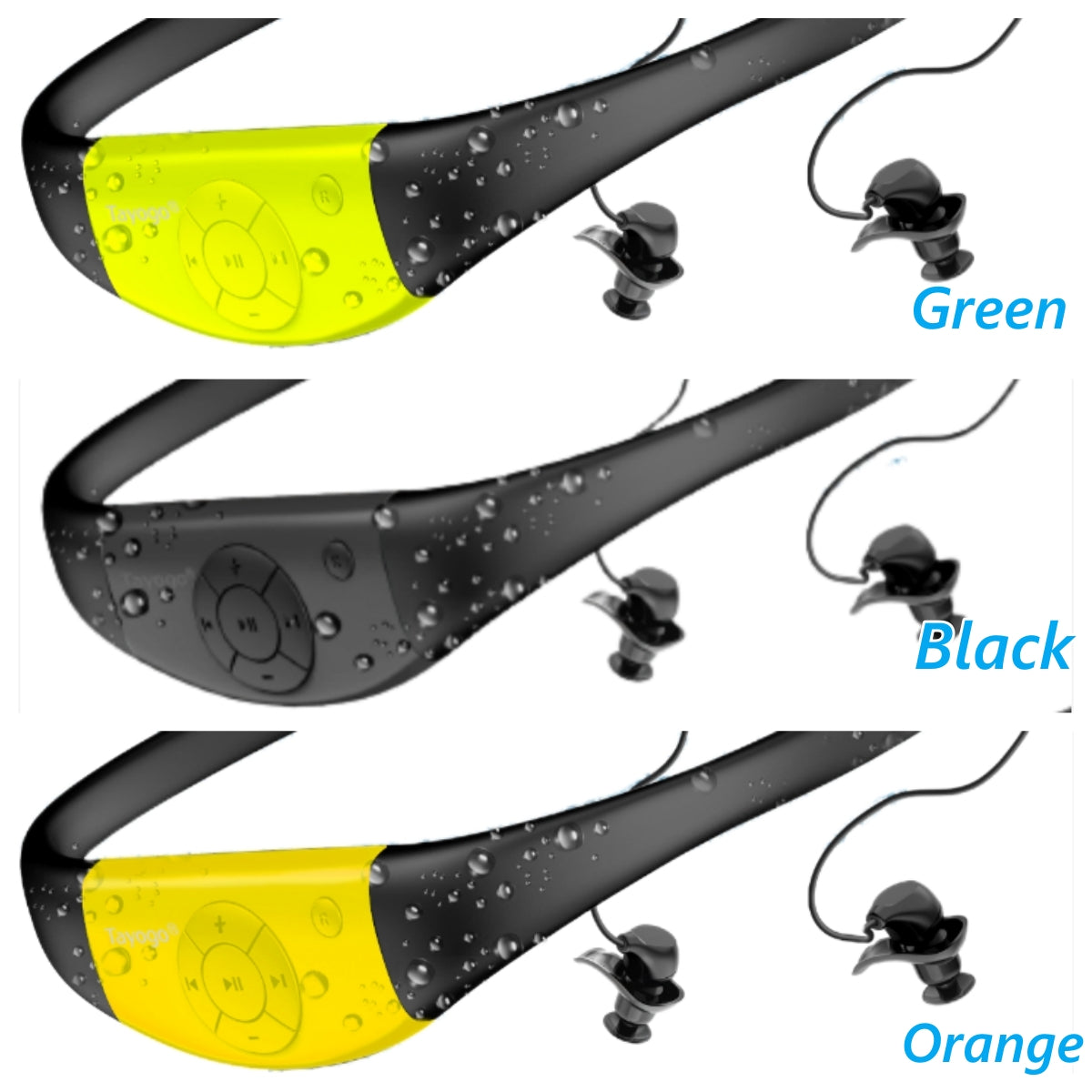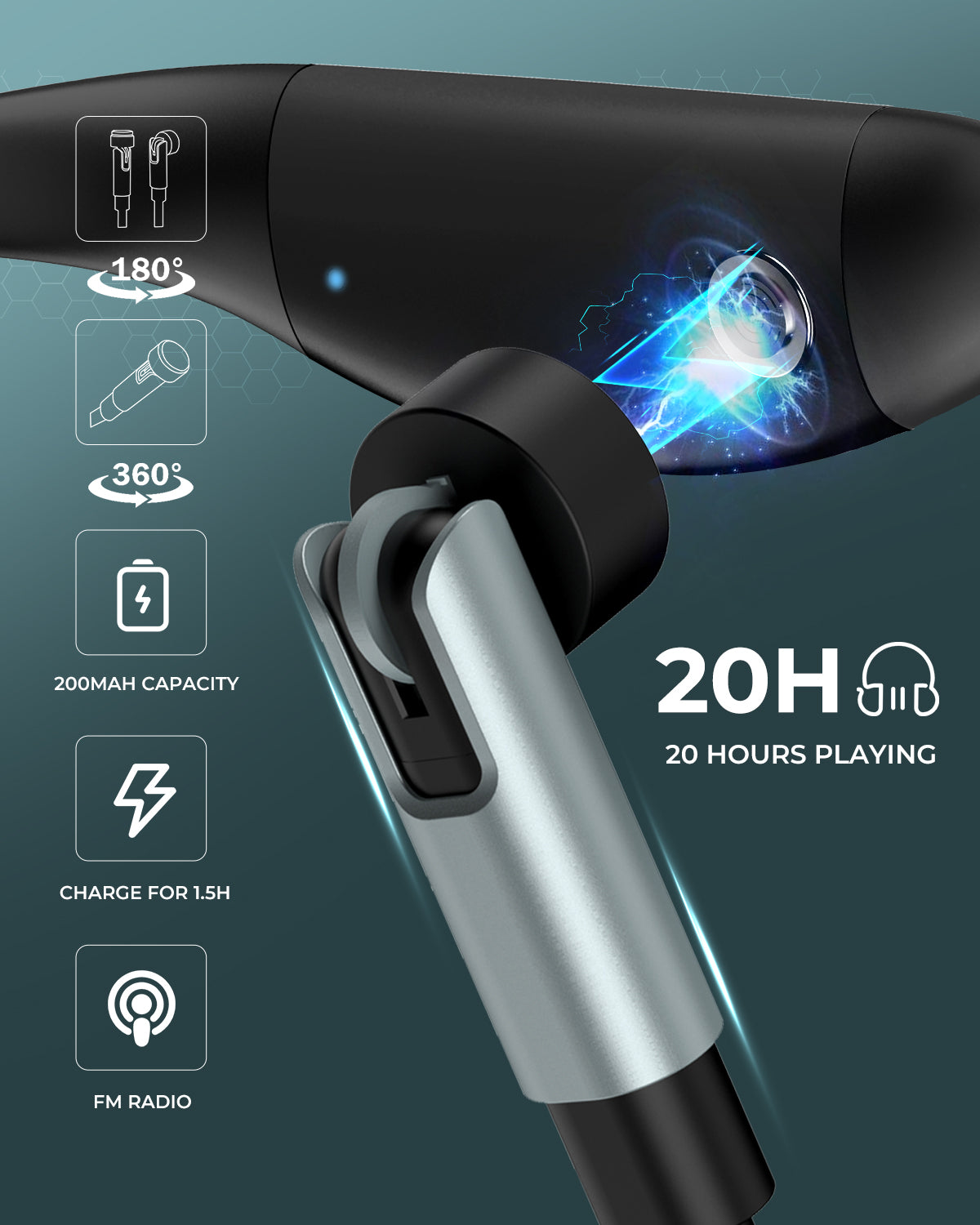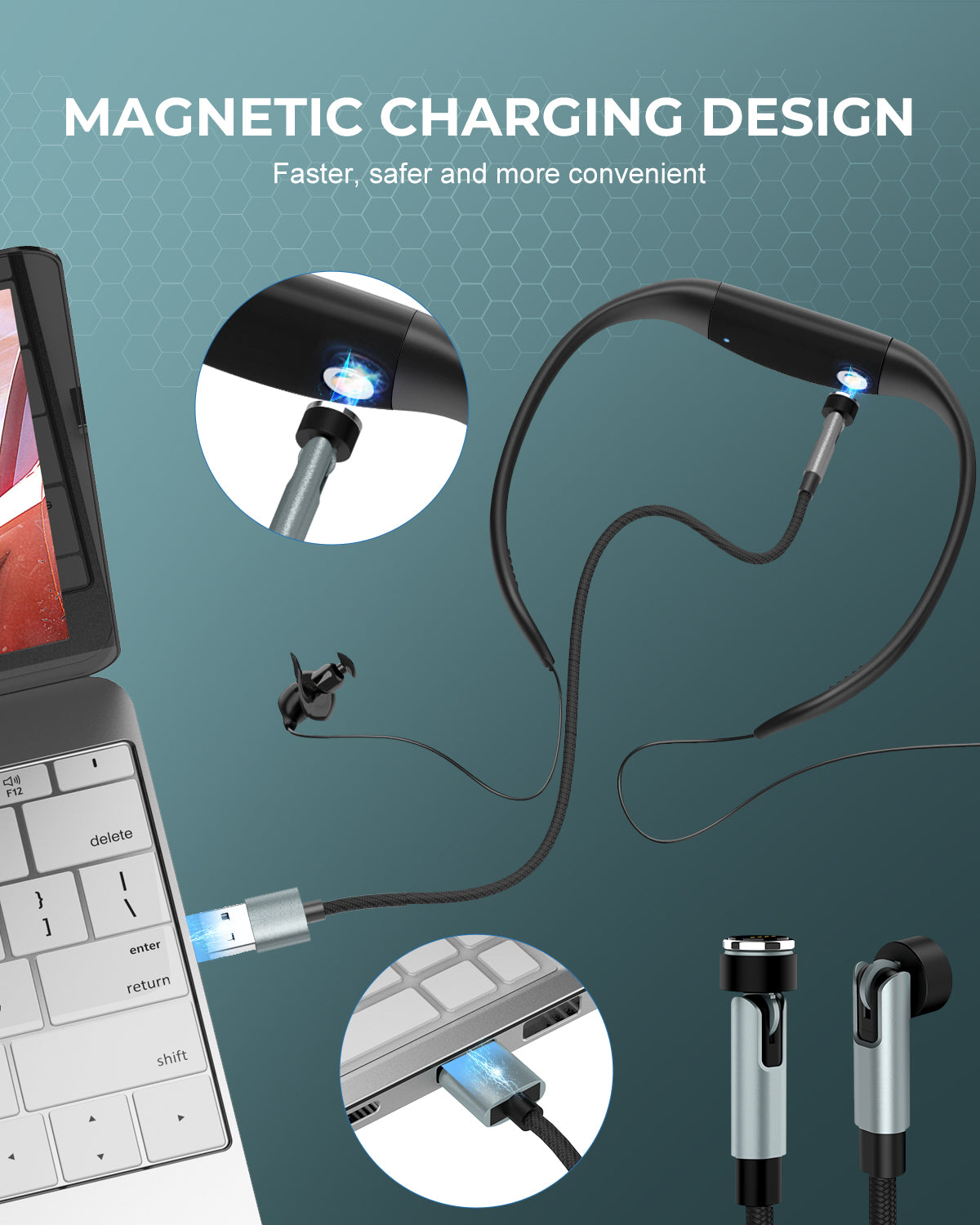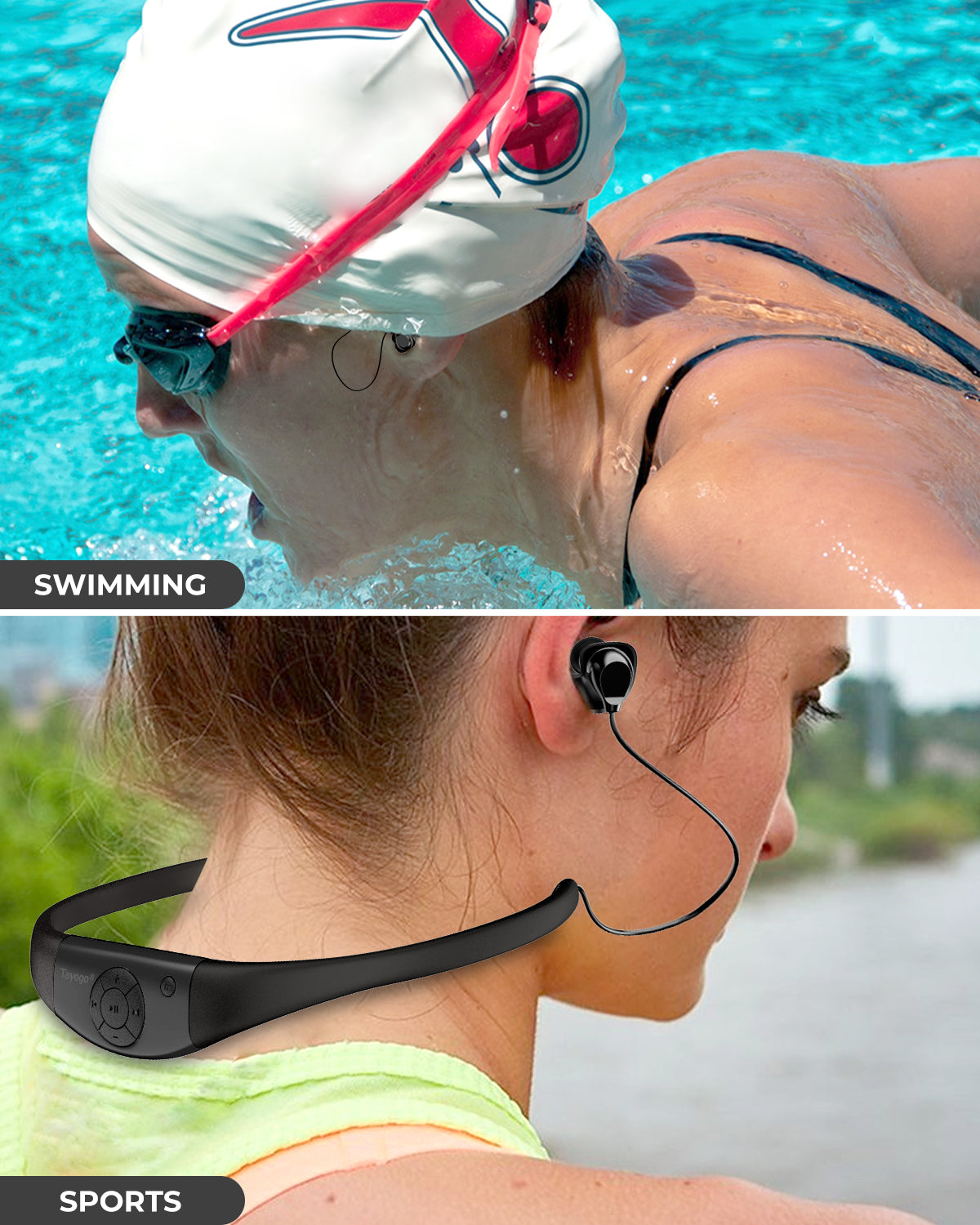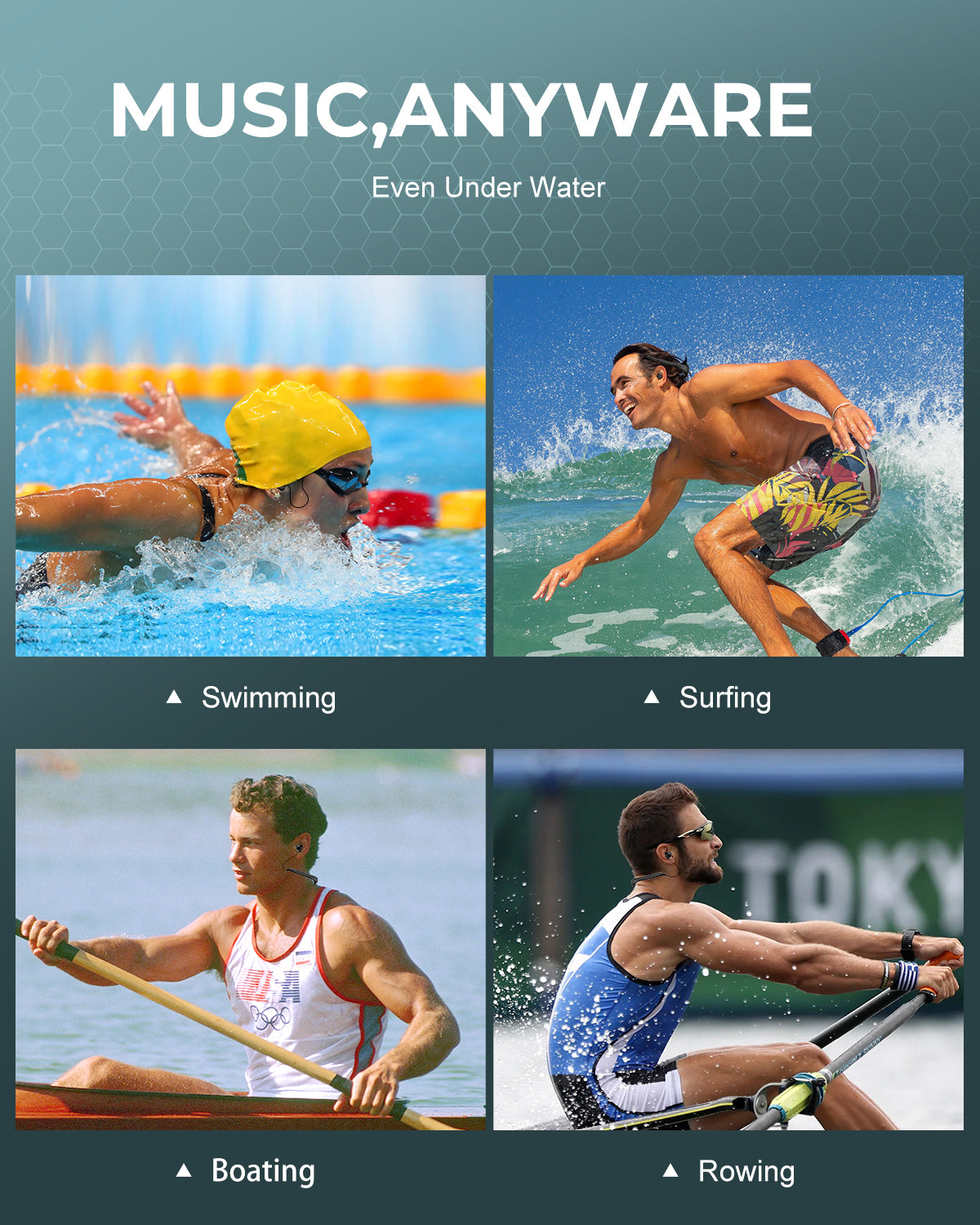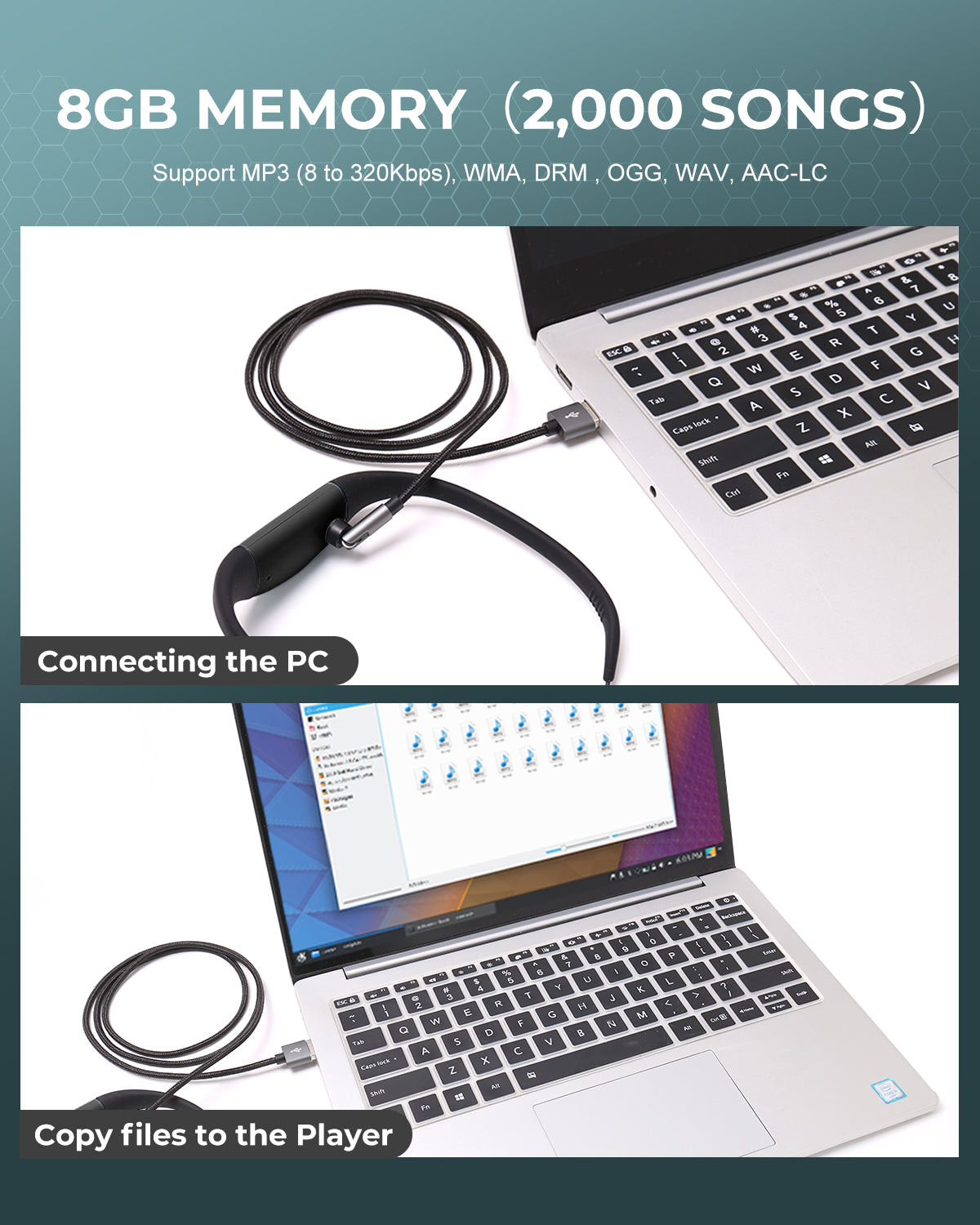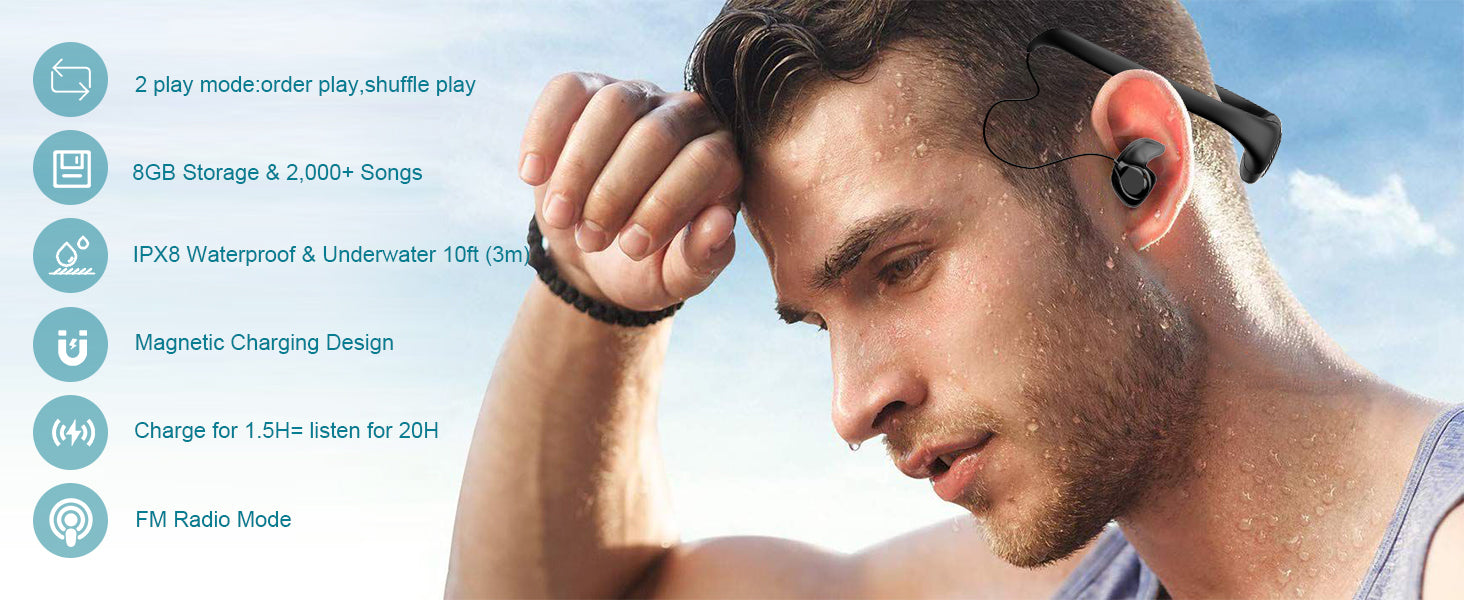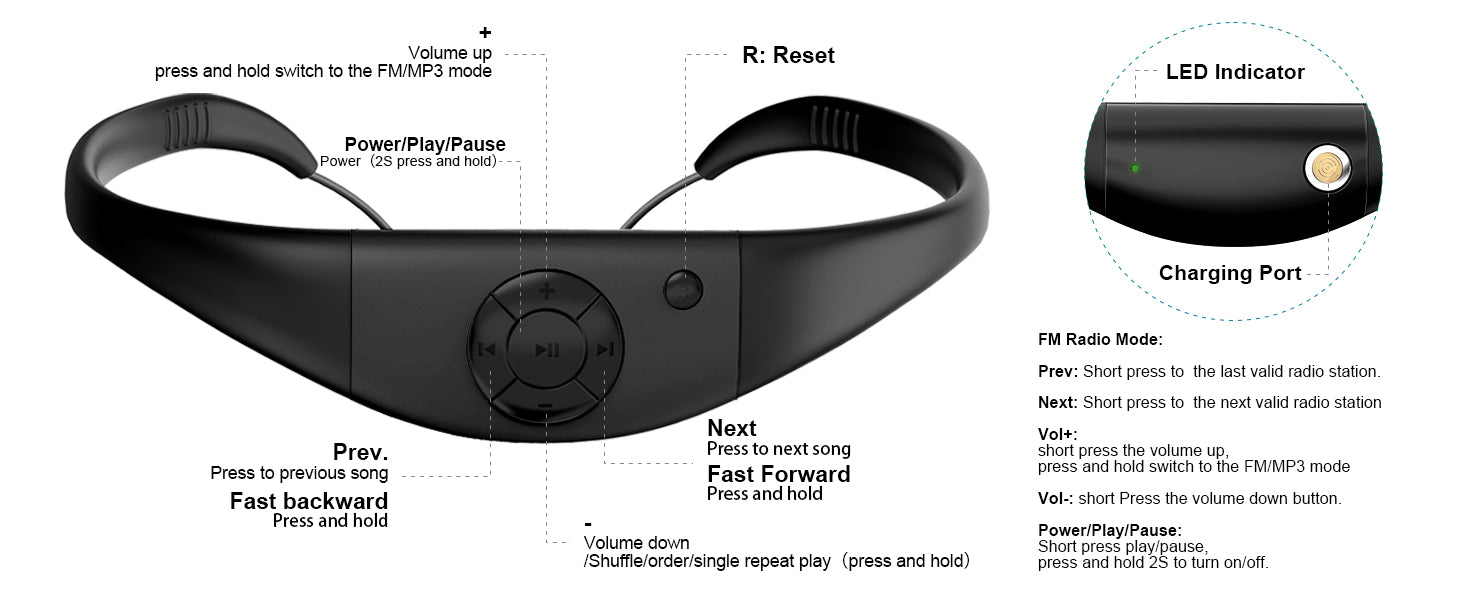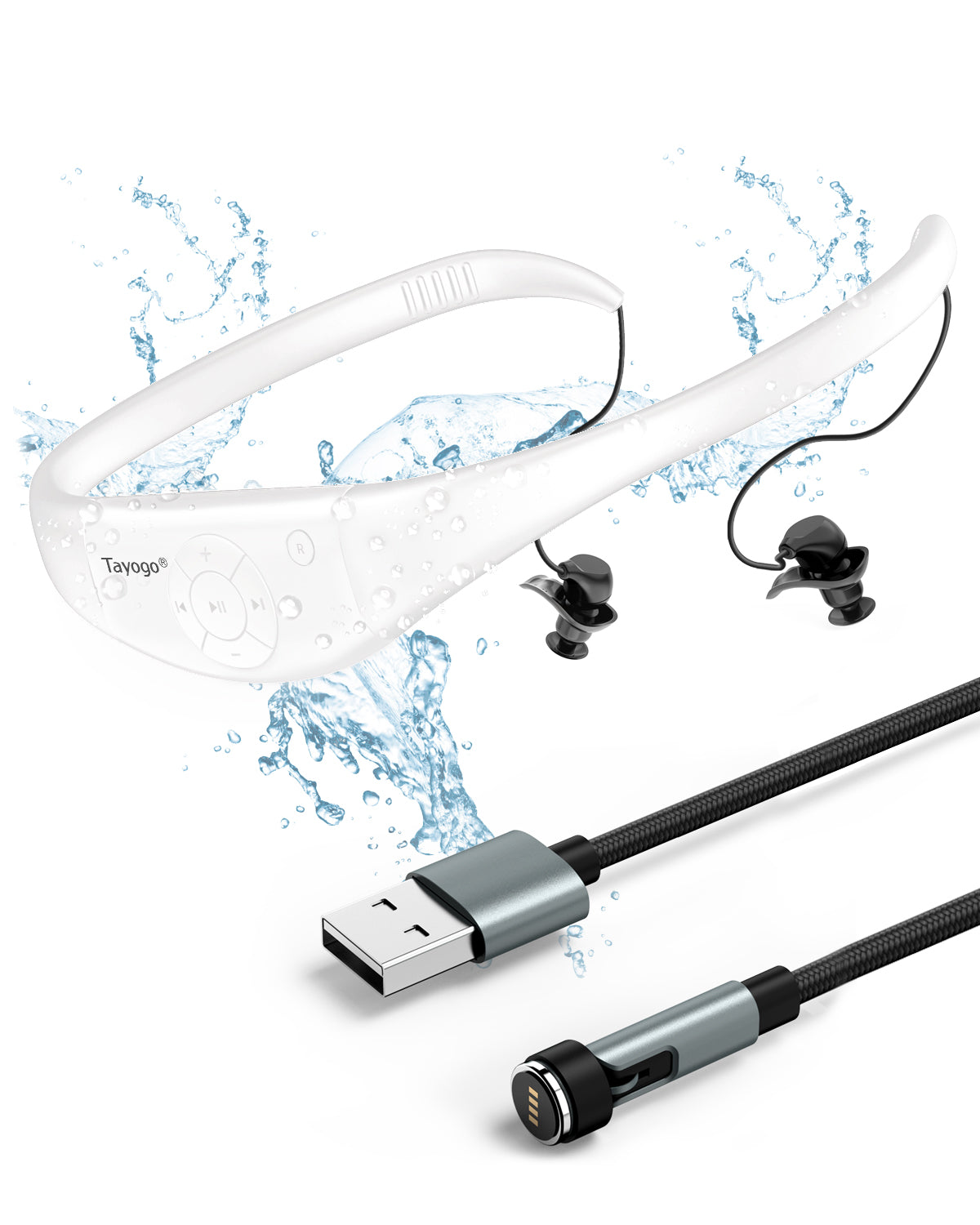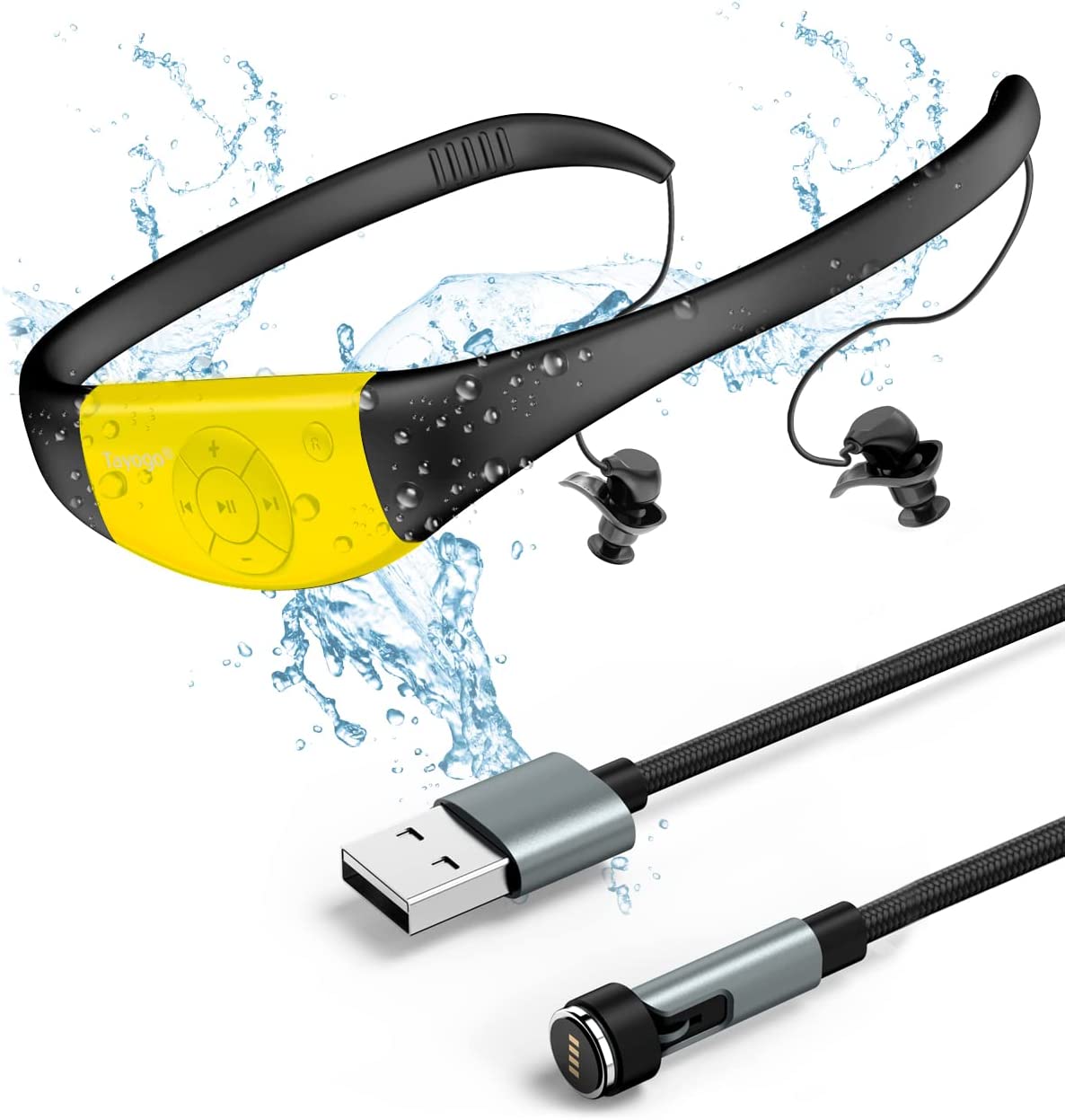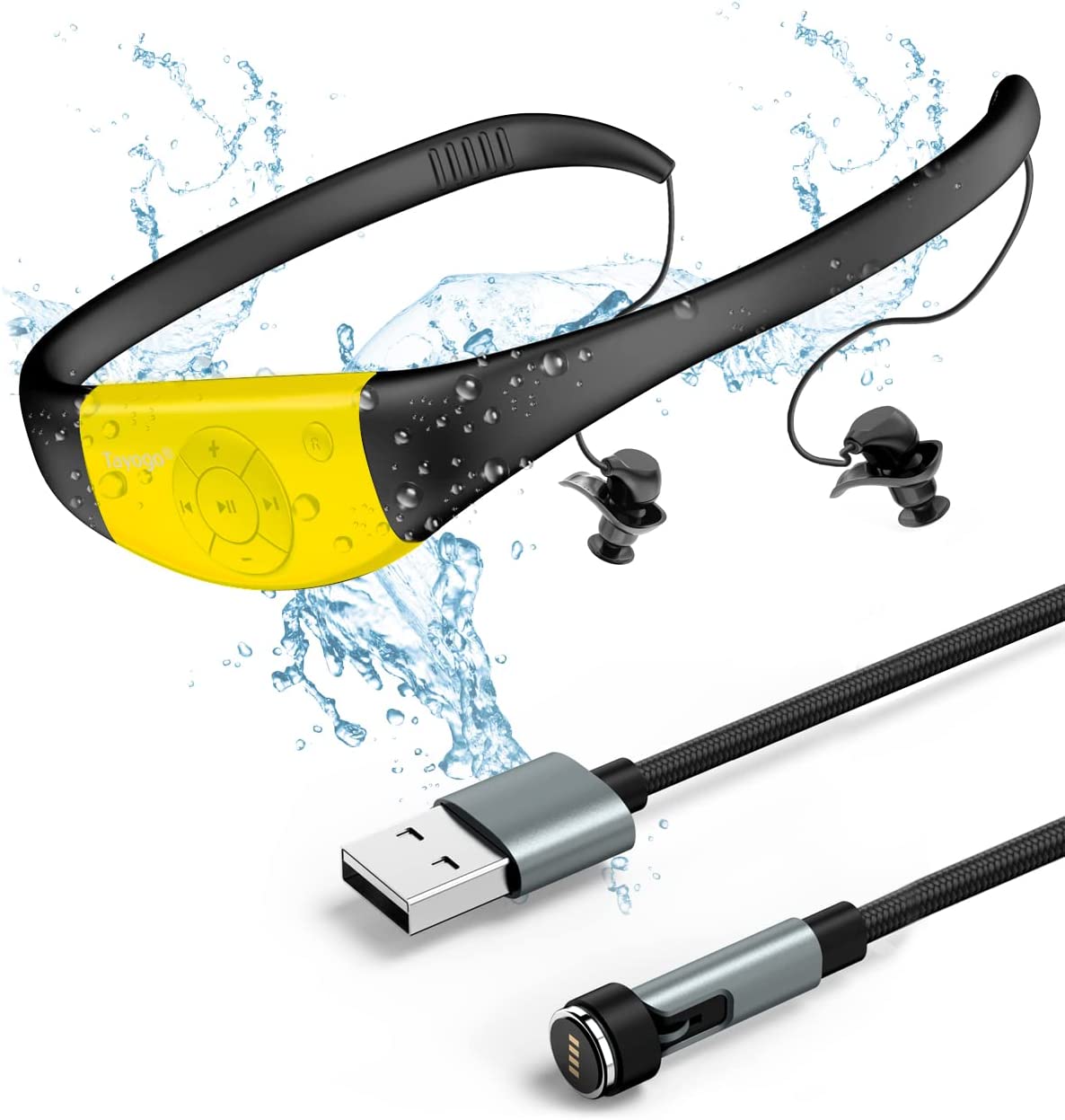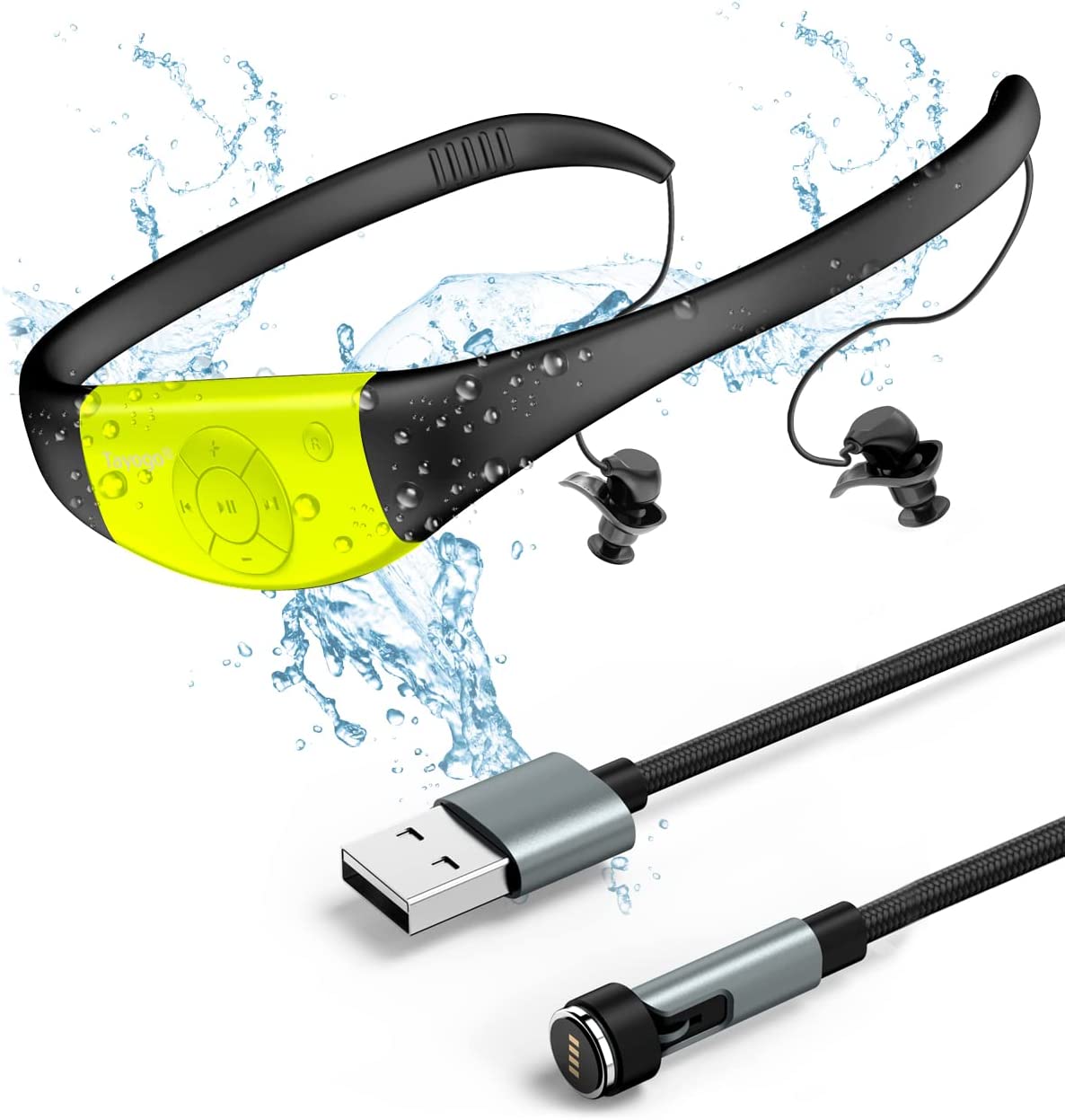 Tayogo Upgraded Waterproof MP3 Player - 8GB Memory, Magnetic Charging, Ergonomic Earbuds, FM Mode, Shuffle/Order Playing, 2nd Generation
---
Now the W16 model have 3 color for choose: black, yellow, green
What Makes Tayogo 2nd Generation Waterproof MP3 Player Stand Out?

1.Magnetic Charging Design: Experience faster, safer, and more convenient charging with the magnetic charging design of Tayogo 2nd Generation Waterproof MP3 player.

2.Versatile Wear: This device can be worn in two ways - on the head or around the neck - providing flexibility for any activity.

3.Dual Play Modes: Choose from two play modes - MP3 or FM - to listen to your favorite music.

4.Integrated Design: The integrated design of Tayogo 2nd Generation MP3 player ensures excellent battery life. Charge it for only 1.5 hours to enjoy up to 20 hours of music.

5.High Storage Capacity and Waterproof Rating: With 8GB of storage, this device can hold over 2,000 songs. Plus, its IPX8 waterproof rating and ability to function 12ft (3m) underwater make it ideal for water activities.

6.Comfortable to Wear: Fully coated in silicon, Tayogo 2nd Generation Waterproof MP3 player is more comfortable to wear around the neck and harmless to the skin.

7.Play Options: Choose from shuffle, order play, or single cycle to customize your listening experience.

8.The device comes with three pairs of earplugs (small, medium, and large), so you can choose the best fit for your ears.

【Upgraded 2nd Generation Magnetic Charging MP3 Player】: The Tayogo W16 waterproof MP3 player has been upgraded to deliver exceptional performance, convenience, and comfort. Its magnetic charging design makes operation even easier and charging more efficient. With up to 20 hours of playback time and quick charging in just 1.5 hours, you can enjoy your favorite music hassle-free.

【Fully Silicone-Coated & Versatile Wearing Options】: Enjoy the ultimate in comfort and versatility with the Tayogo waterproof MP3 player. Its fully silicone-coated frame allows for comfortable wearing around your neck, while the extended headphone cord provides greater flexibility in how you wear it - either around your neck or over your head. When worn over your head, it's compatible with swim caps and goggles, making it the perfect accessory for your water workouts.
【Integrated Design & 8GB Internal Memory】: Our underwater mp3 player features an integrated design for maximum convenience and reliability. With built-in 8GB of memory, it can store up to 2,000 songs, allowing you to enjoy your music while swimming without worrying about damage or computer identification issues. It's compatible with iTunes and audiobook files that you download, and supports MP3 (8 to 320Kbps),

MP3,WMA,OGG,APE,FLAC,WAV,AAC-LC,m4a

.
【IPX8 Waterproof Rating & 12ft (3m) Submersible】: Our waterproof mp3 player for swimming boasts an impressive IPX8 waterproof rating and can be submerged up to 12ft (3m) underwater, making it ideal for outdoor activities such as swimming, running, and water sports. With the tayogo swimming headphones, you can enjoy your favorite tunes while immersing yourself in water-based activities without any worries.
【Package Contents & Warranty】: The package includes 1 Tayogo W16 swim mp3 player, 1 magnetic charging cable, 3 pairs of earplugs in small, medium, and large sizes, and 1 user manual. As a testament to our commitment to quality, all Tayogo items come with a one-year warranty. If you have any questions or concerns, please don't hesitate to contact us. We're always here to provide you with the best customer service possible.
【Two Modes to Choose From】Tayogo Waterproof headphones have two modes: MP3 Player and FM. MP3 Player is designed for underwater 3m swimming, while the FM mode is suitable for daily sports. These two modes of waterproof MP3 player headphones can meet your music listening needs for a variety of daily activities, allowing you to enjoy your favorite music directly from the headphones without additional equipment.


Take your music with you wherever you go with the Tayogo Upgraded 2nd Generation Waterproof MP3 Player. With a fully silicon coated headset frame, this MP3 player is comfortable to wear on your head or neck, making it perfect for swimming, surfing, or any water activities. Its IPX68 waterproof rating means you can use it up to 3 meters or 9 feet underwater without worrying about damage.