Bone Bonduction Waterproof Swimming mp3, Include FM Radio-W01
Product image 1

Product image 2

Product image 3

Product image 4

Product image 5

Product image 6

Product image 7

Product image 8

Product image 9

Product image 10

Product image 11

Product image 12

Product image 13

Product image 14

Product image 15

Product image 16

Product image 17
Product image 18

Product image 19

A waterproof mp3 headset with a built-in 8GB and FM player that uses a bone conduction technology so you can listen to music while also being aware of the outside world.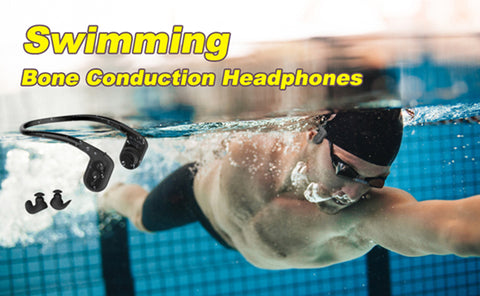 What is BONE CONDUCTION?
With normal hearing, sound waves travel through the air to the middle ear to three small bones, which vibrate sending signals to the nerves in your inner ear tell the brain what we hear.
With Bone Conduction technology:
Our headphones send the sound vibrations to the SAME bones we use to hear, skipping any need to project sound through the air AS well as blocking your ear passages. SO YOU CAN STILL HEAR WHAT'S GOING ON AROUND YOU!
Products Features:
Internal 8GB system, you can amplify your workouts by listening to music you choose. 
FM player to listen to the radio 
Made of a soft and comfortable silicone material Fits snugly without the worry of your earbuds falling out, especially underwater 
Excellent for biking, walking, and running outdoors because you are not blocking out exterior sounds. 
Waterproof:
Sweat or swim as much as you want! Because our patented designed headphones meet a superior IPX 8 waterproofing standard which means it can continuously remain submerged underwater up to 3 meters(about 10 feet) for up to 5 hours.
Comfort:
The AMP is completely coated in soft, skin-like silicone.
Compact design:
A built-in USB connector plugs directly into your computer to charge or download files easily.
Technical Specifications:
Waterproofing: IPX 8: Can be submerged at a depth of up to 3 meters (or 10 feet) for up to 5 hours
Memory: 8GB
Battery life: Up to 5 hours (Varies for Mp3 Play, Bluetooth or FM)
FM Range: 60-108MHZ
Mp3 format: MP3, WMA, WAV, APE, FLAC
Charging: 5V 1A.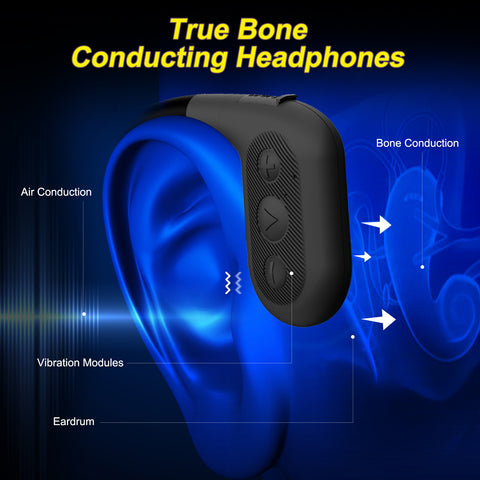 1. HOW LONG DOES IT TAKE TO RECEIVE MY ORDER?
Orders typically process within 48hours (Monday-Friday) and transit time depends on your country.
2. HOW DO I TRACK MY ORDER?
We've actually made this super simple! You can click here to see the status of your order.
3. HOW DO I RETURN SOMETHING?
Tayogo is happy to accept returns on all merchandise within 30 days of receipt. We also accept exchange within 6 months of receipt. Sorry, shipping and handling fees are not refundable on returns. Unfortunately, without exception,Tayogo cannot accept returns on used or damaged merchandise. For additional information, please contact our customer service team at:cs@tayogo.com and  see our returns policy. 
4. HOW DO I USE A COUPON CODE?
Lucky you! To use your coupon code, add all of your glam goodies to your shopping cart and begin the checkout process. There will be a box to enter your code, then just click "apply". Please note that only one promotion code can be entered for a given order from Tayogo. Coupon code cannot be used on orders already placed.
5. HOW DO I OPT OUT OF EMAILS?
 Our Tayogo fans receive all kinds of perks and special gifts. But if you must, just click the 'Unsubscribe' link at the bottom of any email. 
CONTACT INFORMATION
Company name:MAYLERESCAPE LIMITED

Company Address: UNIT# 2052 275 NEW NORTH ROAD LONDON UNITED KINGDOM N1 7AA
Of course, you can send any questions or feedback to us, we will get back to you as soon as possible.
You can reach us by email:
cs@tayogo.com    for customer service
sales@tayogo.com   for business partnership.
or follow us @
tayogo
at facebook
Address: 5F Block F No.8 East Shangxue Tech. Park, Bantian, Shenzhen China
Tel: 0755-89395050 (9:00-18:00 Beijing Time Monday-Friday)