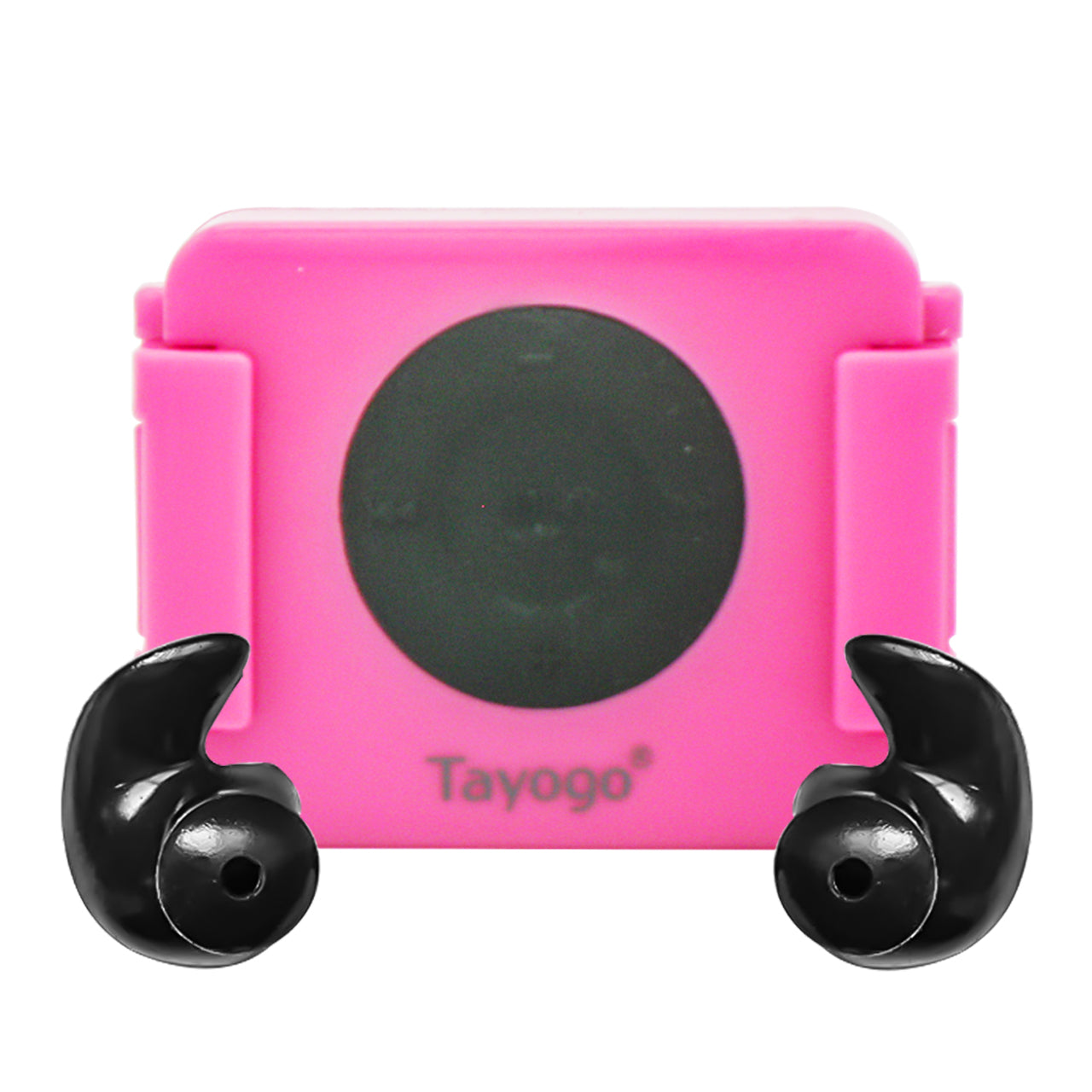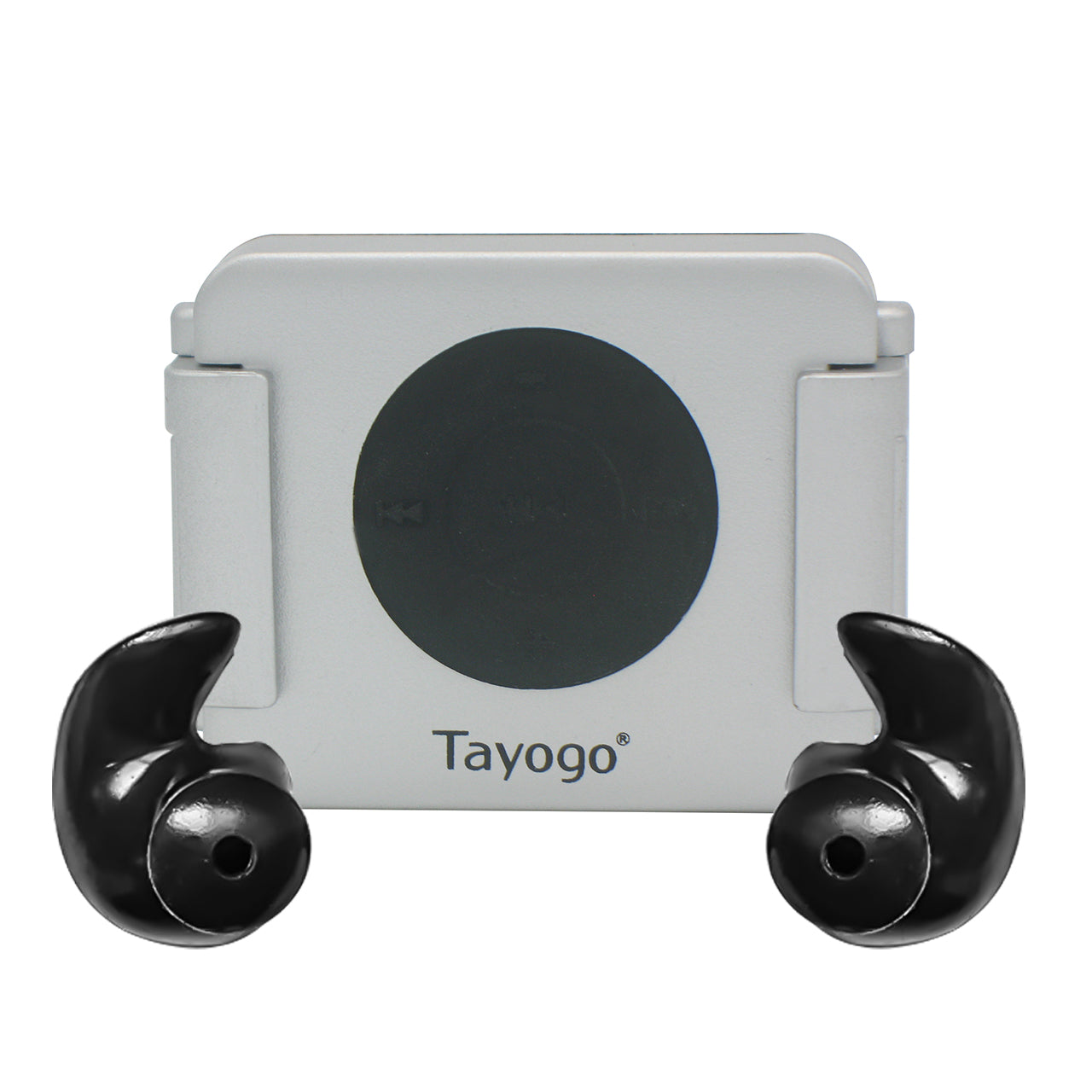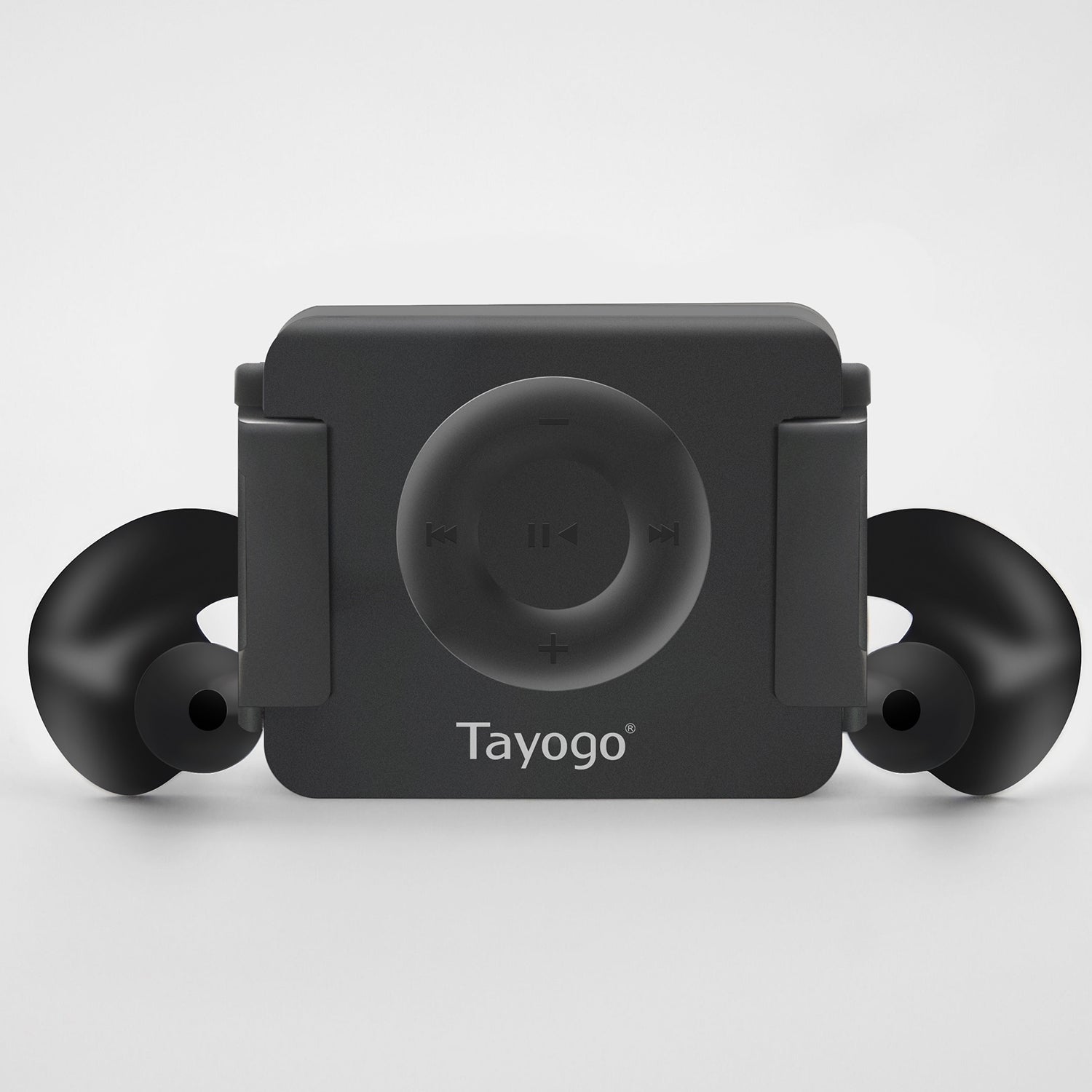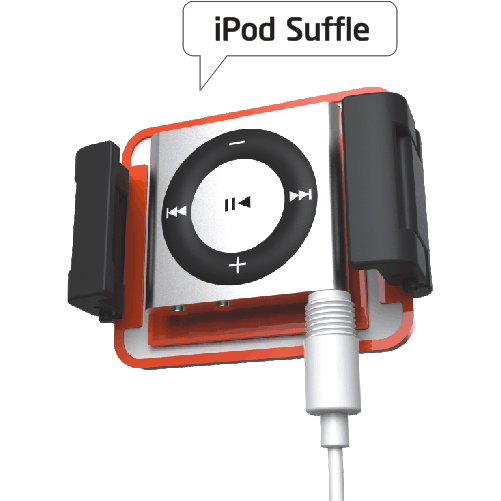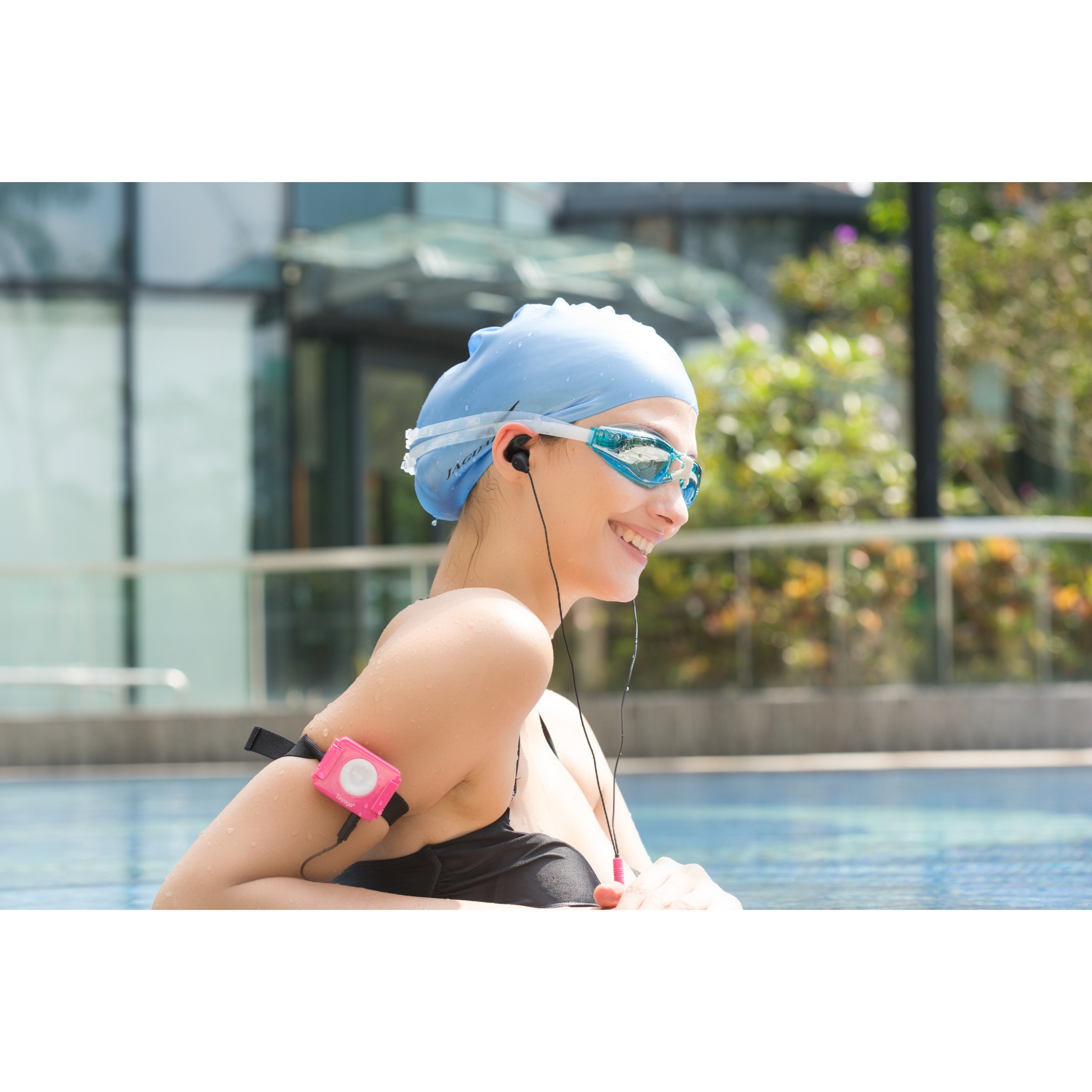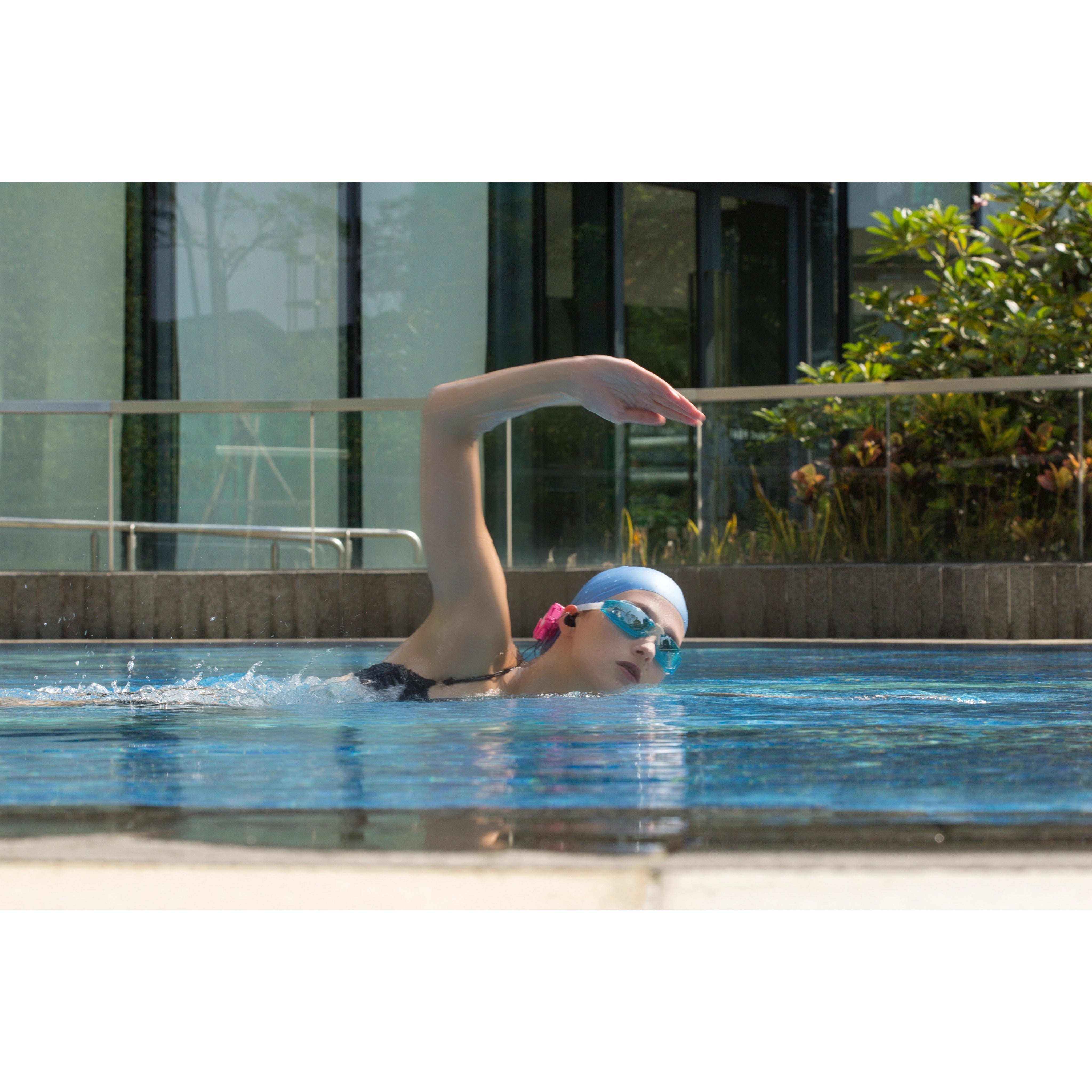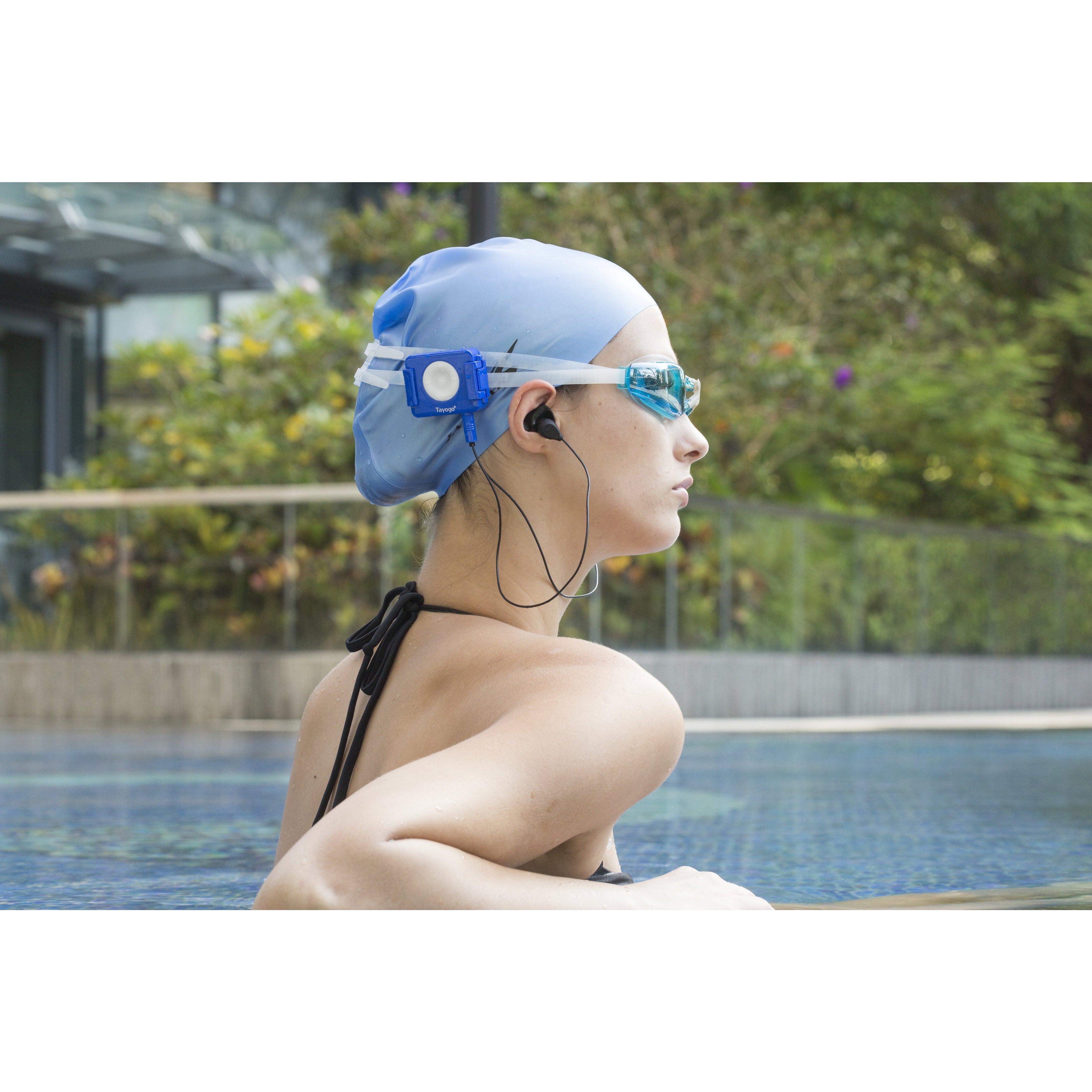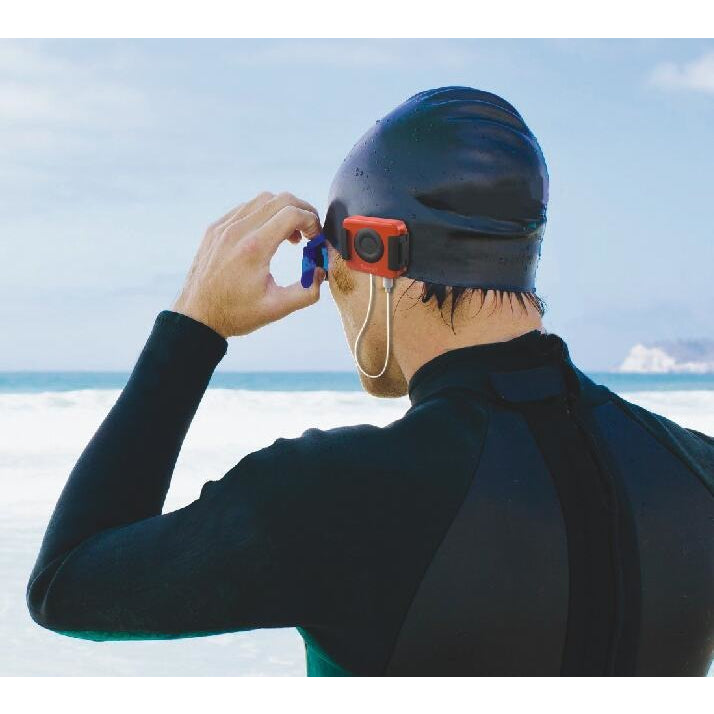 Tayogo iPod Shuffle Waterproof Case for Swimming, Surfing, Boating, Running, and More
---
\
Love swimming and water sports? Even just hanging out by the pool while listening to music. Many of you already have an iPod shuffle, so we decided to make the Tayogo shuffle mate, a pair of waterproof headphones and player case, you can listen to your music anywhere even underwater.  
The shuffle mate takes your existing or recently bought iPod shuffle, makes it waterproof, and comes with our proprietary earbuds that keep the music in and the water out!
It's light, just like an iPod shuffle, and clips easily on to a swimming goggle when swimming laps, bikini strap(for women), and comes with a headphone line extender or armband, so you can clip the shuffle mate how you prefer.
Swim underwater and listen to music so you can energize your workouts, go running with it, don't worry about getting a sweat on it your iPod Shuffle.
Key features:
Converts an iPod Shuffle into an IPX 8 Waterproof case with waterproof headphones.
Earbuds, made of a soft and comfortable silicone material 
Proprietary earbuds fit snugly without the worry of your earbuds falling out, especially underwater
Comfortable to suit your needs:
on your arm(using our included armband)
clipped to a bikini strap(for women)
or clipped to your swim goggles
Waterproof reliability you've come to trust:
You may already be familiar with our brand with waterproof products like the Tayogo Force(bone conduction) and the AMP. With working products Kickstarter and in the market, rest assured the shuffle mate will do the job, and well.
Everything you need for your iPod shuffle:
We don't make you buy anything else with our product. You get the case, the iPod Shuffle mate shell, different earbuds for different occasions, a line extender, and an armband. Products are not sold separately. 
Quick receipt:
We've successfully developed and launched other products. Kickstarter has received their product very quickly. The shuffle mate will also be available and sent to you soon after the funding has ended. Expect less than a month so you can get swimming in music!
Affordable performance and quality:
You won't think twice about the price.  You're going to love our gear and then get to doing what you love because that's what matters to us most.  
Enhanced way of life:
Everything that involves swimming or sweat is no longer off-limits. Can you imagine the potential when you can bring your music anywhere? You're going to swim faster and further. You're going to relax more by the pool hearing your favorite tunes; You're going to run your marathon knowing your shuffle won't be drenched.
Come in cool colors!
Try our glossy black for a classic look, or go for hot pink to stand out in the water.  Fresh blue for masculine water stand out, or sleek silver and platinum gold.
2 ways of wearing:
1. Wear it on the arm.
2. Wear it on the head.